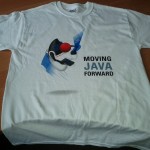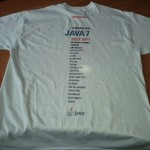 Szczecin Java User Group is organizing a Launch Party event for JDK7. There would be a short introduction of new features in Java lanuage and API's presented by Filip 'Filus' Pająk. Filip will be also speaking about Java7 syntax support in popular IDE's like InteliJ Idea and Eclipse IDE.
As usually on ours meeting there would be drawing of licenses for JRebel and InteliJ Idea. This time we have also cool Java7 T-Shirts for all attendees.
Registration isn't required but it would be nice if you can join this event on facebook (here you can also find mode details about this event).